2020 may have been the year that we stayed home, but building a custom home could make 2021 the year want to stay in. A home uniquely built and finished to fit the needs and desires of your family or lifestyle will make safer-at-home all the more enjoyable.
The past year provided you with plenty of time to think about the features you would like in a home, while also providing homebuilders and designers with insight into the design trends that would shape the year to come. To help make your home where you want to be in this new year, here are 5 upcoming 2021 home design trends.
1. Multi-Purpose Spaces
Months spent in quarantine working from home or learning remotely undoubtedly forced many people to reconfigure rooms in their homes to serve multiple purposes. Bedrooms doubled as home offices or dining rooms serving as the classroom created a need and desire for spaces that are functional and flexible. To help you make the most of each room in your home, there are several elements that can be added to make each room a multi-purpose space.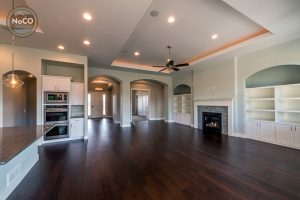 For example, design your living room to accommodate more seating areas. With the ability to add the square footage you need, the great room of your custom home can be built to fit a designated common area with comfortable seating in addition to areas for cozy reading chairs or a multipurpose table that can be used as a desk, for games, or to do arts and crafts. You can also make a guest bedroom double as a home office or design your basement to serve as playroom, home gym, and school room. Taking the time to design these rooms to fit the needs of your family will make it easier to spend time with those you love even if you're doing different activities.
2. Spa-Like Master Baths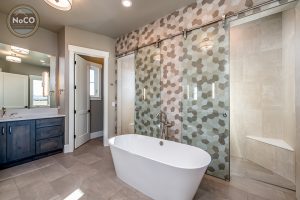 The stress of living through a global pandemic has made it even more important to have a soothing space at home where you can escape to feel relaxed and refreshed. Your new favorite spa could be the one you create in the master bathroom of your custom home. We can help you choose the features that will create the spa-like experience that will be most rejuvenating for you. It might be with a large soaking tub or perhaps you prefer an oversized shower with a rainfall showerhead. The smaller selections such as heated floors, built-in Bluetooth speakers, soothing colors, and beautiful fixtures can also play a key role in achieving that spa-like retreat.
3. Home Automation System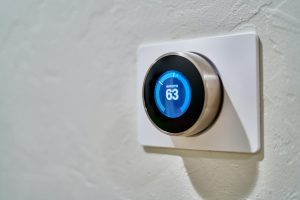 There is no denying that convenience can make quite the difference in creating a comfortable and functional home. The availability of smart technology for nearly every area of your house can go a long way in helping you design a custom home that will help you and your family be productive no matter how much time you spend at home. Home automation systems allow you to control everything from lighting and temperature to appliances, security systems, and even entertainment devices with just a click on a smartphone app or even with a vocal command.
4. Industrial Style Design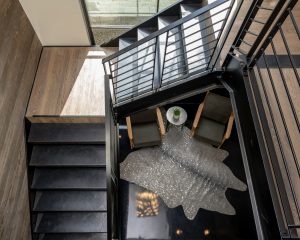 Industrial style is quickly becoming one of the most popular trends in interior design. By combining wood, metal, black, and neutral colors, industrial style brings together elements of both modern and traditional design to create spaces that are simple and functional while remaining beautiful and sophisticated. Industrial style has evolved from the downtown loft feel that was once characterized by exposed bricks and unfinished wood. Industrial design in your custom home will make the most of neutral tones, unique textures, bold metals, and warm wood elements to create a charming yet contemporary feel.
5. Light And Bright Colors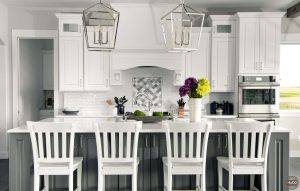 After such a difficult year, choosing light and bright colors can make a significant impact on the mood and overall feeling within your home. Soft yellows, pretty blues, light greens and vivid jewel tones can be paired beautifully with the timeless appeal of neutral whites and grays to create rooms that are calming, comfortable, lively, and optimistic. Bright color can be brought into the design of your custom home through a wide array of mediums, whether it be paint, tile, hardware, cabinetry, or statement accent pieces. With help from our experienced and creative, Selections Coordinator you can find unique ways to bring the right amount of color to life in your home.
As 2020 comes to an end, NoCO Custom Homes looks optimistically to the future and the opportunities to create the custom home of your dream. Whether you're inspired by the 2021 home design trends or prefer designs of years past, we will work with you to build a home that will fit your needs and desires to make your home where you choose to be regardless of quarantine.
Contact us or call (970) 581-0481 to start planning your dream home!