Sealed combustion appliances
Low VOC paints and wood and floor finishes
Carpet tacks (instead of glue)
OSB (oriented strand board) sub-floor material
OSB and gypsum wall board wall sheathing
Engineered roof and floor trusses
Water-efficient appliances, faucets, showerheads, and toilets
PEX water supply piping
92% energy efficient furnaces with sealed combustion for low transference of outside cold air
Insulated to exceed International Energy Conservation Code standards
Programmable thermostats
Energy efficient windows with low-E glass
HVAC (heating, ventilation and air conditioning) system designs to promote air destratification for added energy efficiency
High efficiency 13-SEER air conditioning units available
Custom HVAC systems available
2 x 6 wall construction
Energy Star-rated appliances
Low solvent construction adhesives
Sealed mechanical room doors, when possible
Non-CCA treated decking and lumber
Rough-in for radon mitigation systems
Fiber cement siding where applicable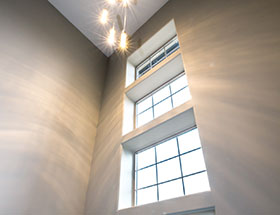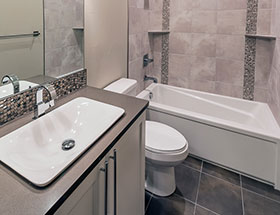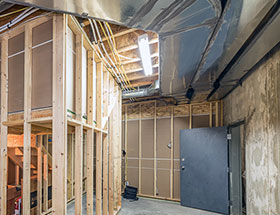 NoCO Custom Homes is an Energy Star-certified builder. Our homes exceed the required energy efficiency under the 2012 International Energy Conservation Code and local amendments, and our interior sound transmission ratings exceed international code standards.
We work with local contractors and material suppliers where possible, which provides a higher level of quality and supports our local economy at the same time.