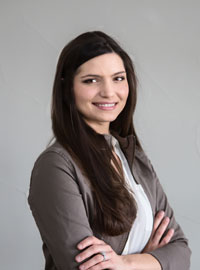 While Jason focuses on the actual building of each home, Dani takes care of the NoCO Custom Homes homeowners and makes sure their home-building experience is everything they had hoped for.
Dani's background in nursing makes her a natural in the role of customer care, and she enjoys coordinating with our homeowners. She guides our clients through the selections process, coordinates and attends meetings between our vendors and homeowners, and helps to track and organize the sometimes-overwhelming amount of information and number of decisions that face homeowners during the custom home-building process.
When Dani and Jason aren't working, which isn't often, they enjoy relaxing in their own NoCO Custom Home, as well as spending time with their families and exploring what the different communities in Northern Colorado have to offer.  They are active small business owners and support the community that supports them.  When they are out and about you can most often find them in the local businesses that are the heartbeat of our community.