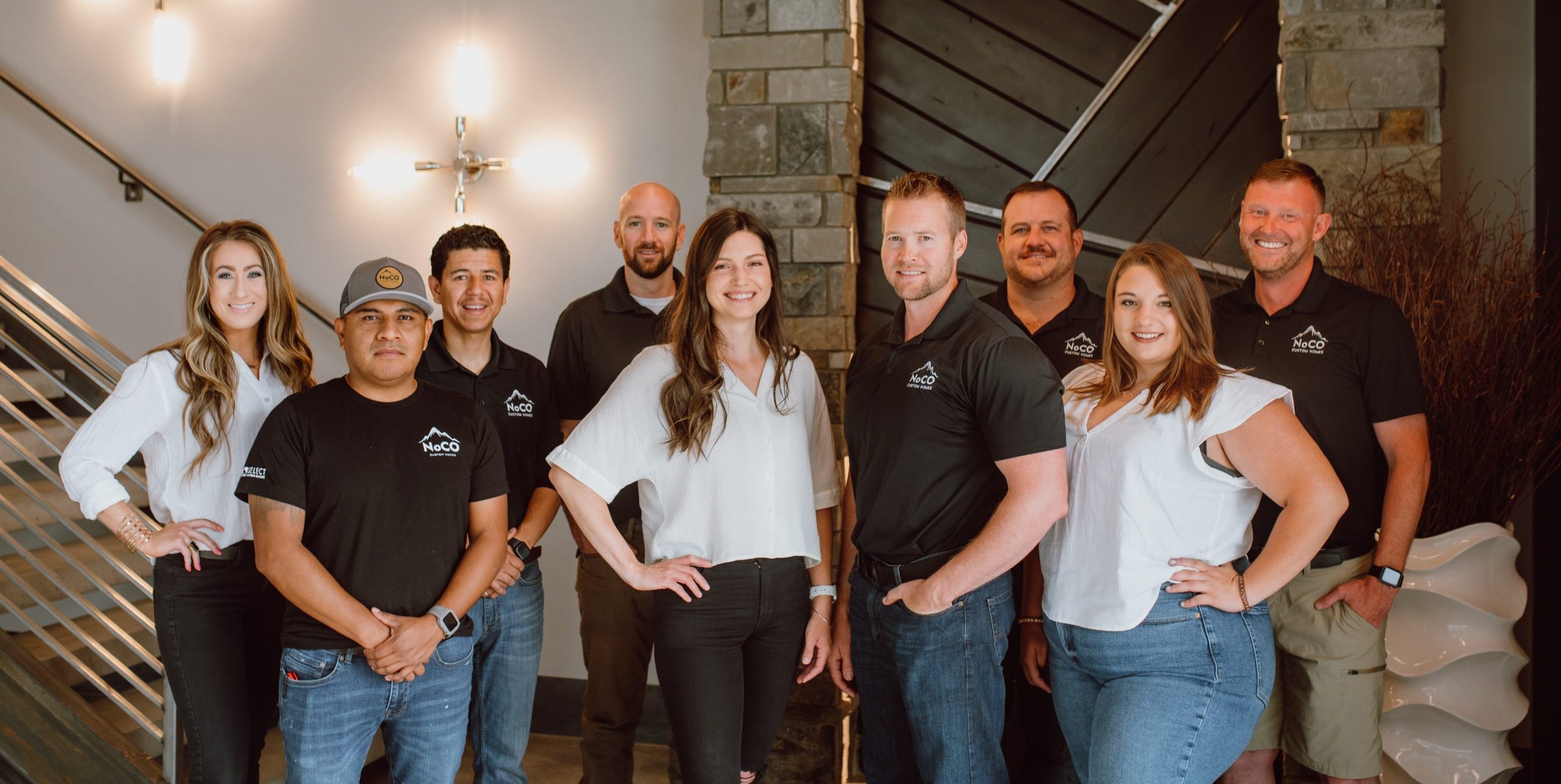 The team at NoCO Custom Homes is passionate about helping you build your dream custom home in Northern Colorado. Learn more about NoCO Custom Homes and get to know our talented team members!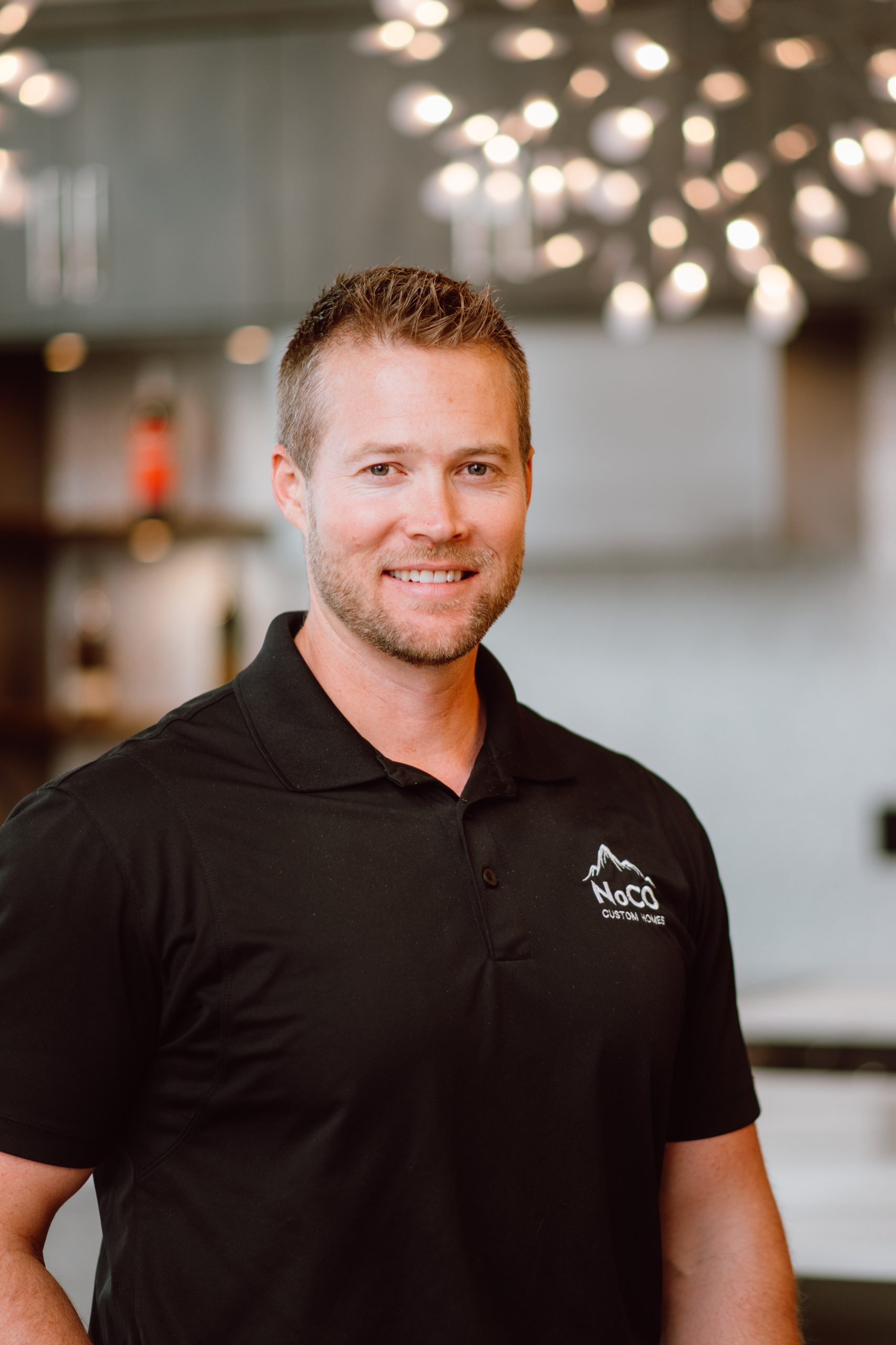 NoCO Custom Homes owner Jason Jones has always had the desire to serve others. At a young age, he decided to serve his country and joined the Marine Corps right out of high school.
Jason spent six years in the Marine Corps, which included two deployments to Iraq. He returned to Fort Collins in 2007 and decided to venture into the world of real estate. After working under a mentor for several years and successfully completing several home projects, Jason decided to take the leap and establish his own custom home building company, NoCO Custom Homes. He incorporated the Marine Corps values of honor, courage, and commitment into his business operations to serve his clients with the same dedication with which he served his country.
Today, Jason is a veteran-certified builder and an Energy Star certified builder, and he has a long list of homeowners who are happy with the homes he built, including veteran homes through Homes for Our Troops. He attributes the success of his business to the discipline he learned as a Marine, his solid work ethic, maximizing his use of technology, the efforts he puts into continuing education and market evaluation, and the constant challenges he gives himself to continually improve his building skills.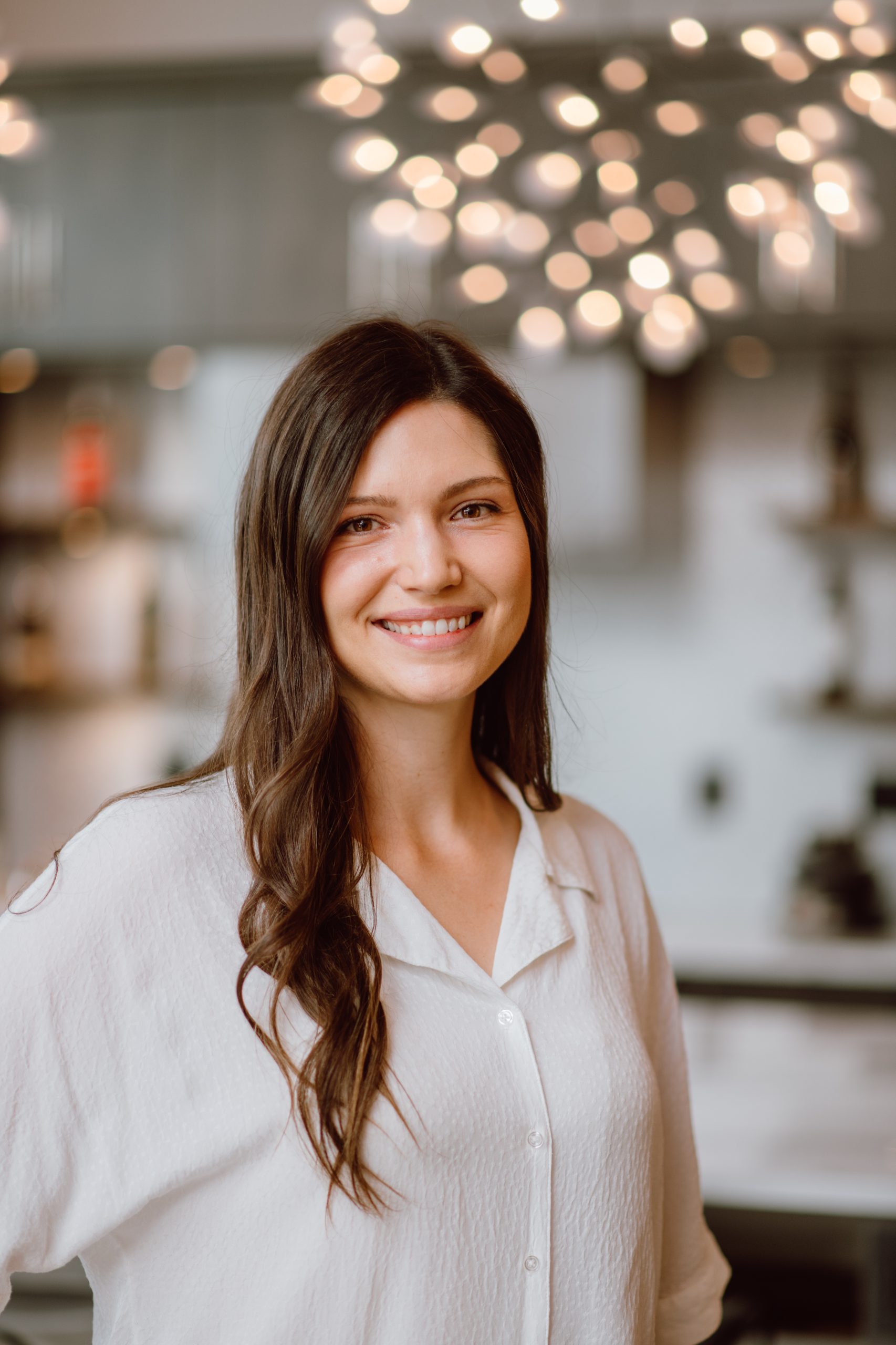 Dani Jones
Owner & Project Manager
Dani takes care of the NoCO Custom Homes homeowners and makes sure their home building experience is everything they had hoped for.
Dani's background in nursing makes her a natural in the role of customer care, and she enjoys connecting with and getting to know our homeowners. She guides our clients through the selections process, coordinating between our designers, clients, and skilled trades to make sure all the details come together. Dani is incredible at helping track and organize the sometimes overwhelming amount of information and number of decisions that face homeowners during the custom home building process.
When Dani and Jason aren't working (which isn't often), they enjoy relaxing in their own NoCO Custom Home, as well as spending time with their families and exploring all that the different communities in Northern Colorado have to offer.
Tyler Garvey
Superintendent
Tyler grew up in southern Ohio before making his way to northern Colorado. He got started in the construction industry doing dirt work and concrete, which gave him a great foundation (pun intended) to understand the intricacies of building custom homes.
Tyler recently joined our team as a project manager after working as a subcontractor with NoCO Custom Homes for several years and enjoying the unique projects he got to work on with us. His favorite part about his job is that he continually gets to work with our subcontractors to build beautiful homes.
Outside of work, you can find Tyler either mountain biking or gardening and enjoying the great outdoors!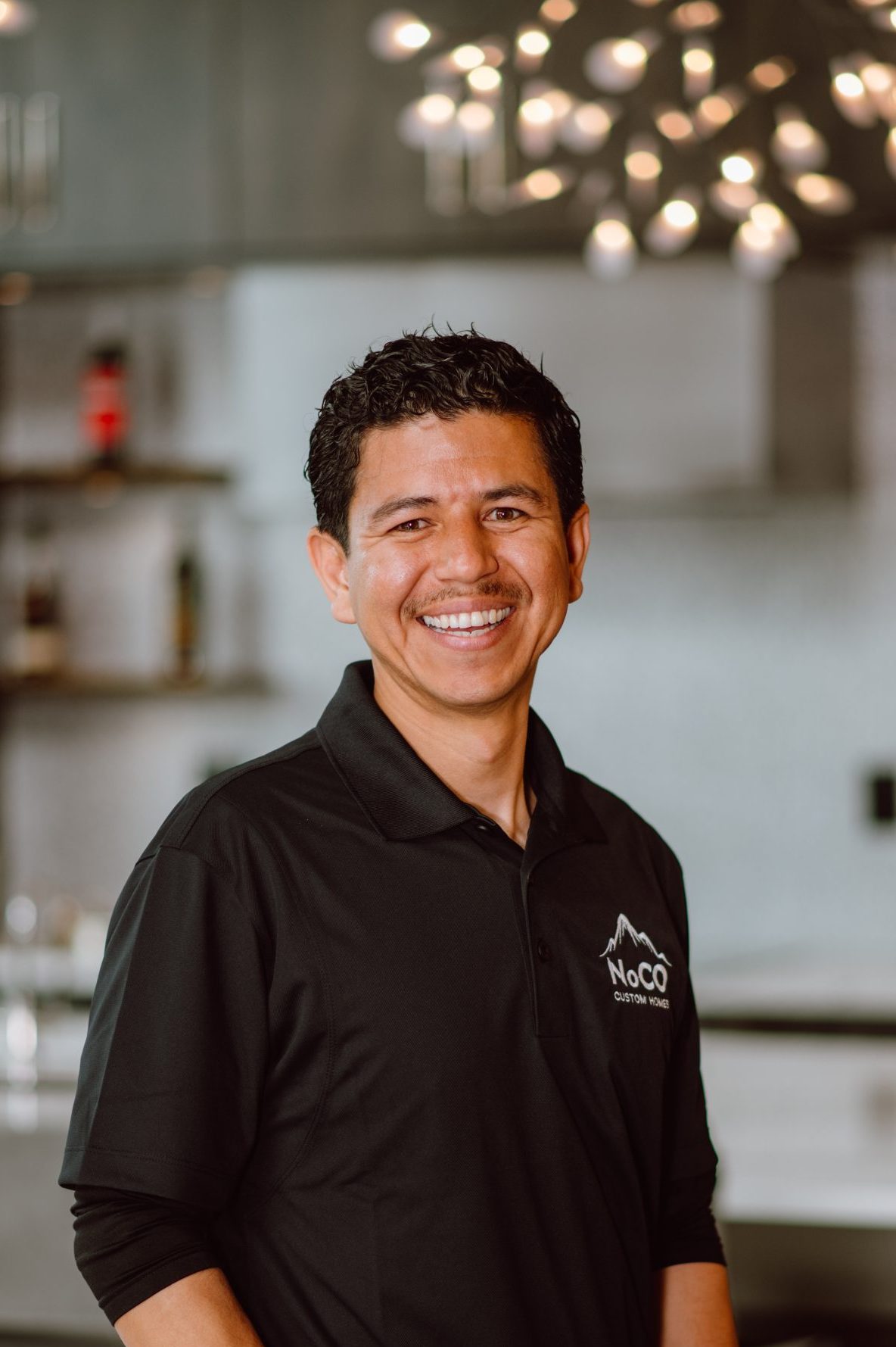 Marcial Tapia
Superintendent
Marcial grew up in Watsonville, California, and moved to Colorado in 2012. He's an incredible example of what it looks like to put in hard work, starting as a construction laborer and working his way up to superintendent assistant in 2016, then finally becoming a member of the NoCO Custom Homes team as a superintendent in 2021. Marcial's favorite part about his job is getting to work with people and building relationships, and through that being able to deliver someone's dream home! There's nothing more rewarding.
Outside of work, Marcial enjoys being outdoors, hiking, and spending time with his family and friends, including his wife and two beautiful daughters.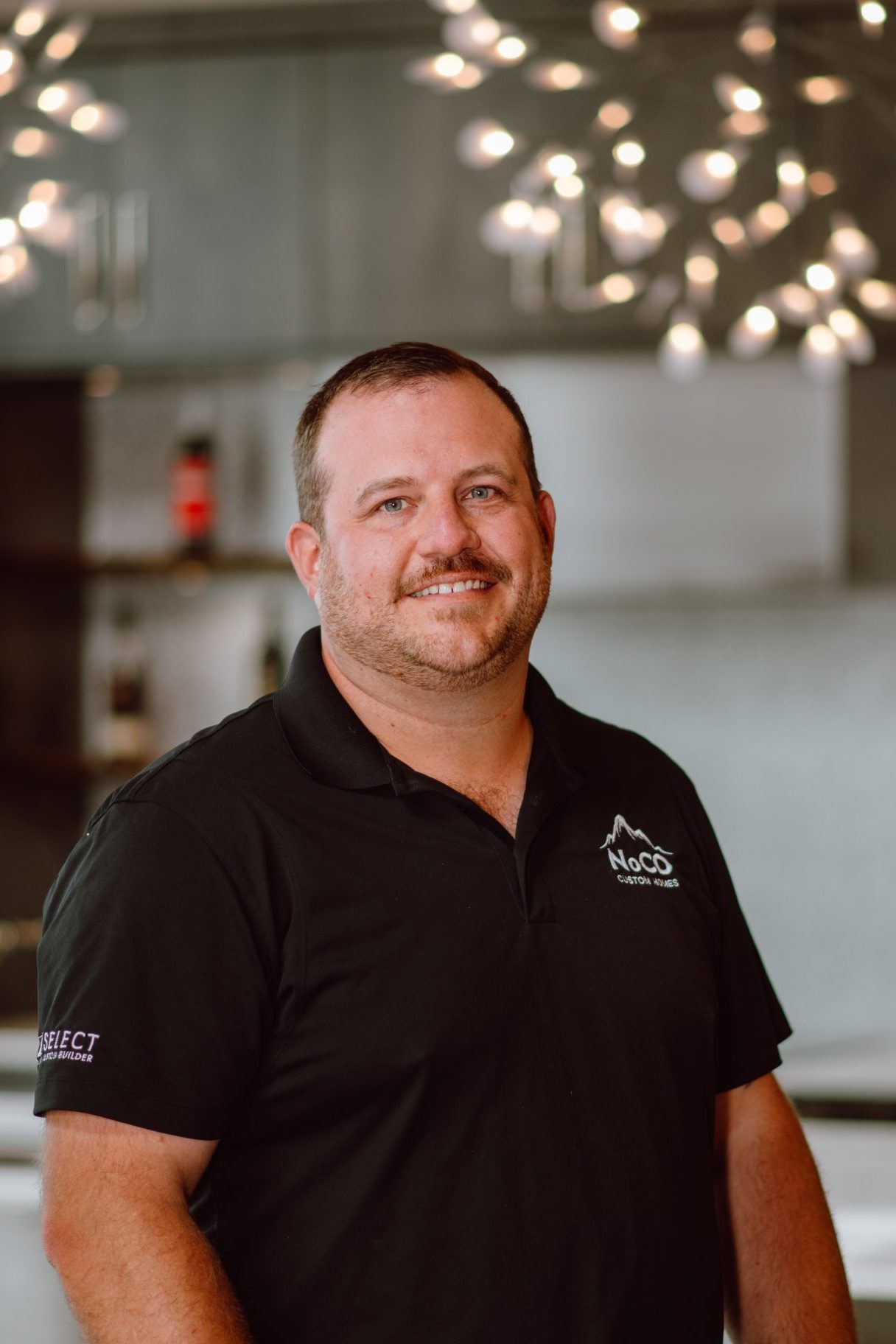 Matt VanCleave
Superintendent
Matt grew up a few hours south in Monument, Colorado, with a few years spent in Lincoln, Nebraska as well. He started his career in construction by installing and repairing commercial garage doors and is also a certified home inspector; over the years, he has worked just about all types of construction jobs, which made him an excellent and well-rounded fit as one of our superintendents.
His favorite part about his job is that there are new challenges every day. He enjoys finding solutions for the unexpected issues that inevitably pop up during the construction process so that the projects can keep moving forward smoothly.
When he's not on a construction site or in the office, you'll likely find Matt fishing, camping with his dogs, or catching that night's hockey game.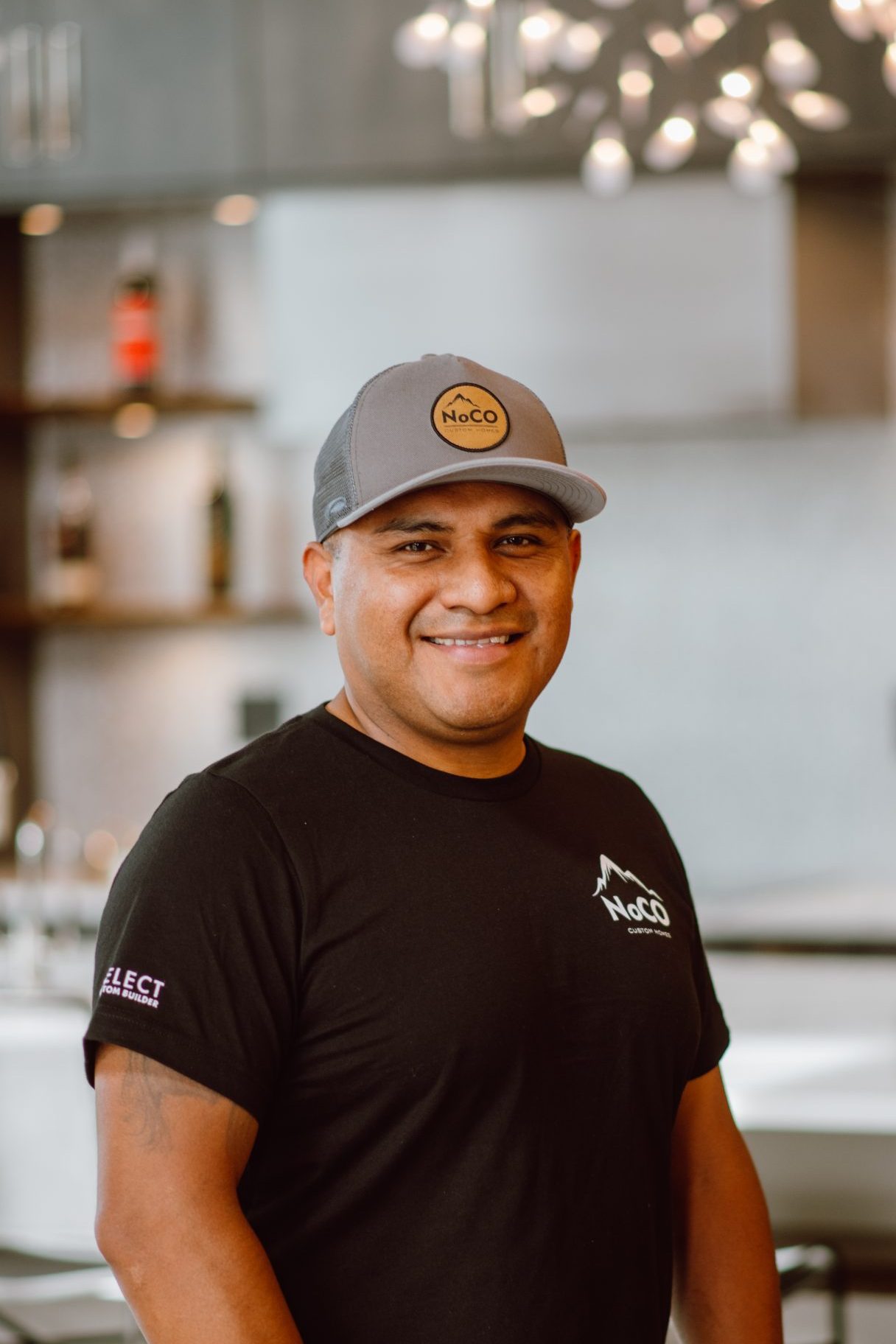 Erik Sanchez
Superintendent Assistant
Erik is originally from Mexico City before making his way to northern Colorado. After working with construction firms for a number of years, he got connected to NoCO Custom Homes through Marcial, one of our superintendents, and has become an excellent superintendent assistant. Erik's favorite aspects about his job are that he's always learning, always being challenged, and the fact that he gets to work with his hands every day.
When he's not at work, Erik enjoys reading, spending time outside, soccer, and watching movies.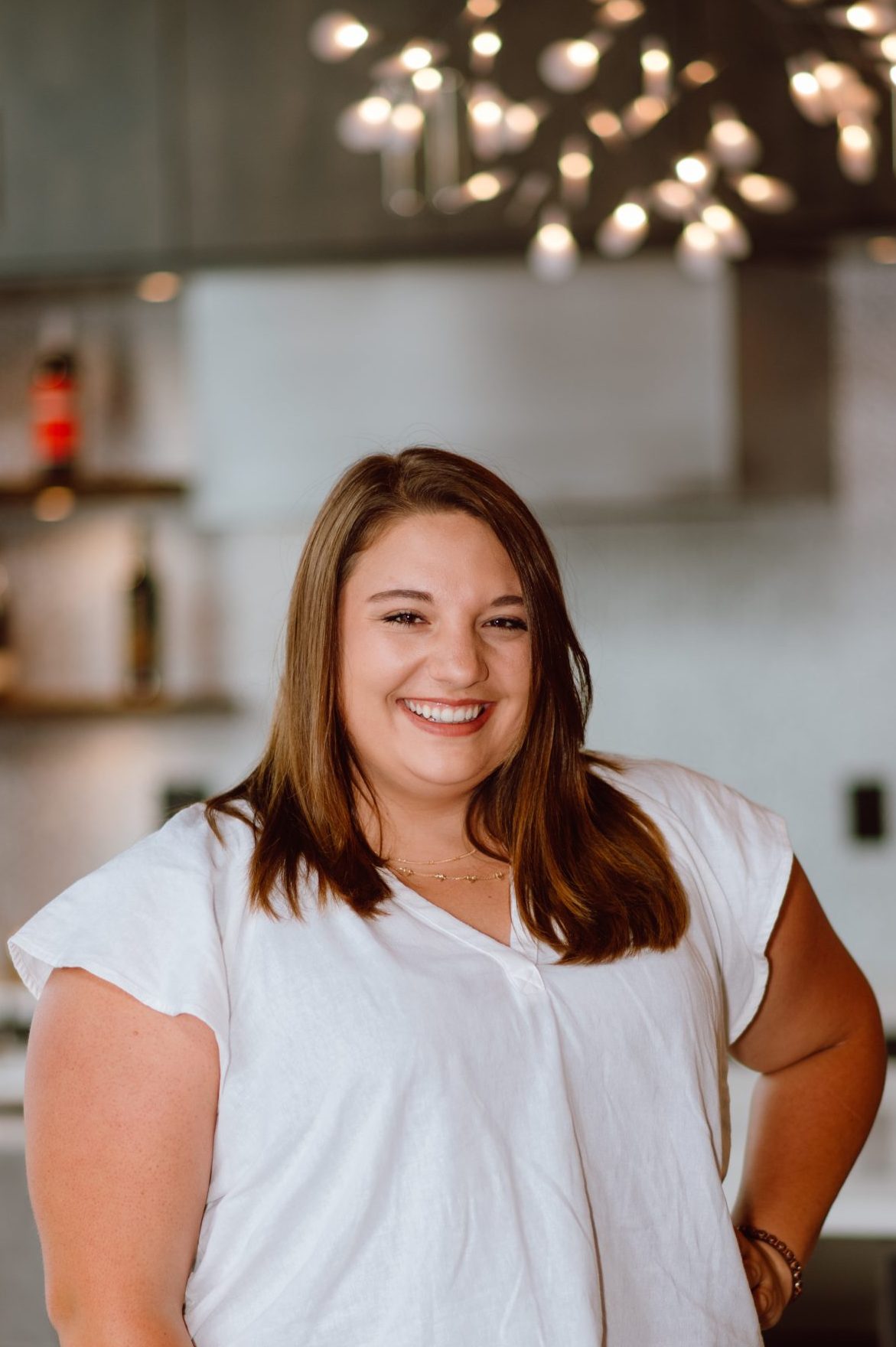 Bailey Purman
Project Manager
Bailey is a Colorado native, having grown up in Berthoud, CO, and now currently lives in Johnstown. She joined the NoCO Custom Homes team in November 2020 after making a career pivot to merge her passions of interior design and customer service.
Bailey comes from a medical background, previously working as a manager in the medical portion of a care facility for adults with special needs and developmental disabilities. She made the decision to shift into the world of custom home building because she loves helping people and understands the importance of making a house feel like a home and in this position, she's able to help people create their dream home!
In Bailey's role as project manager, she helps sort out and keep track of the details of each project and facilitates communication between our clients, designers, builders, and vendors. Her balance of being a "people person" and a detail-oriented worker makes her a natural in helping our processes run smoothly!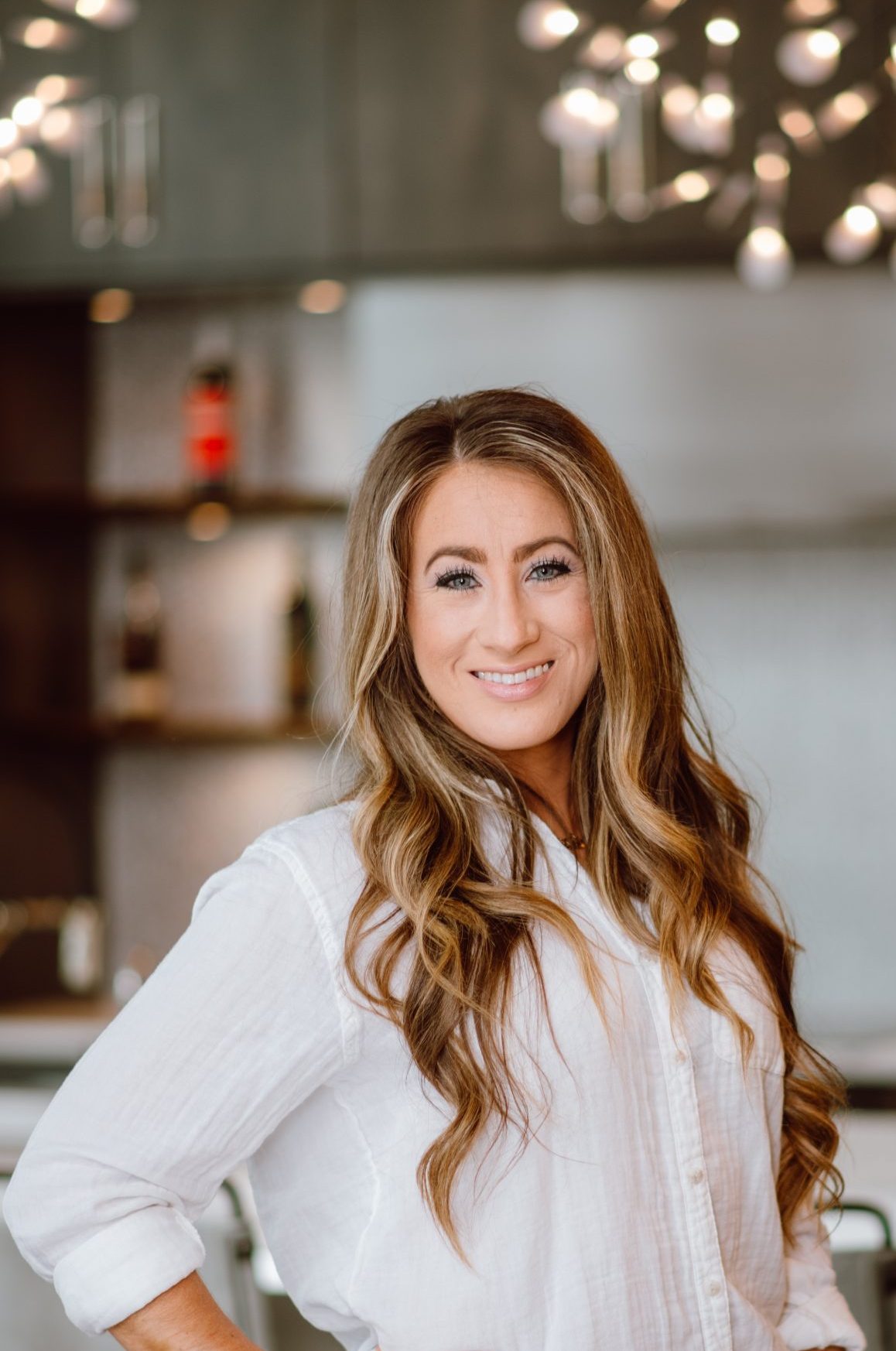 Julieta Marner
Project Manager
Julieta grew up in a combination of Mexico, Texas, and Colorado, but made the permanent move to Colorado during middle school. She started off as a freelance blog writer for NoCO Custom Homes for several years before being asked to officially join the team in 2021.
Julieta loves the opportunity to interact with our homeowners and see how floor plans transform into their family home, as well as learning about their lives and families and seeing how that motivates and translates into their selections. Equally, she loves the interaction and collaboration with our designers and vendors.
When she's not at work, Julieta's go-to pastime is spending quality time with her husband and two kids.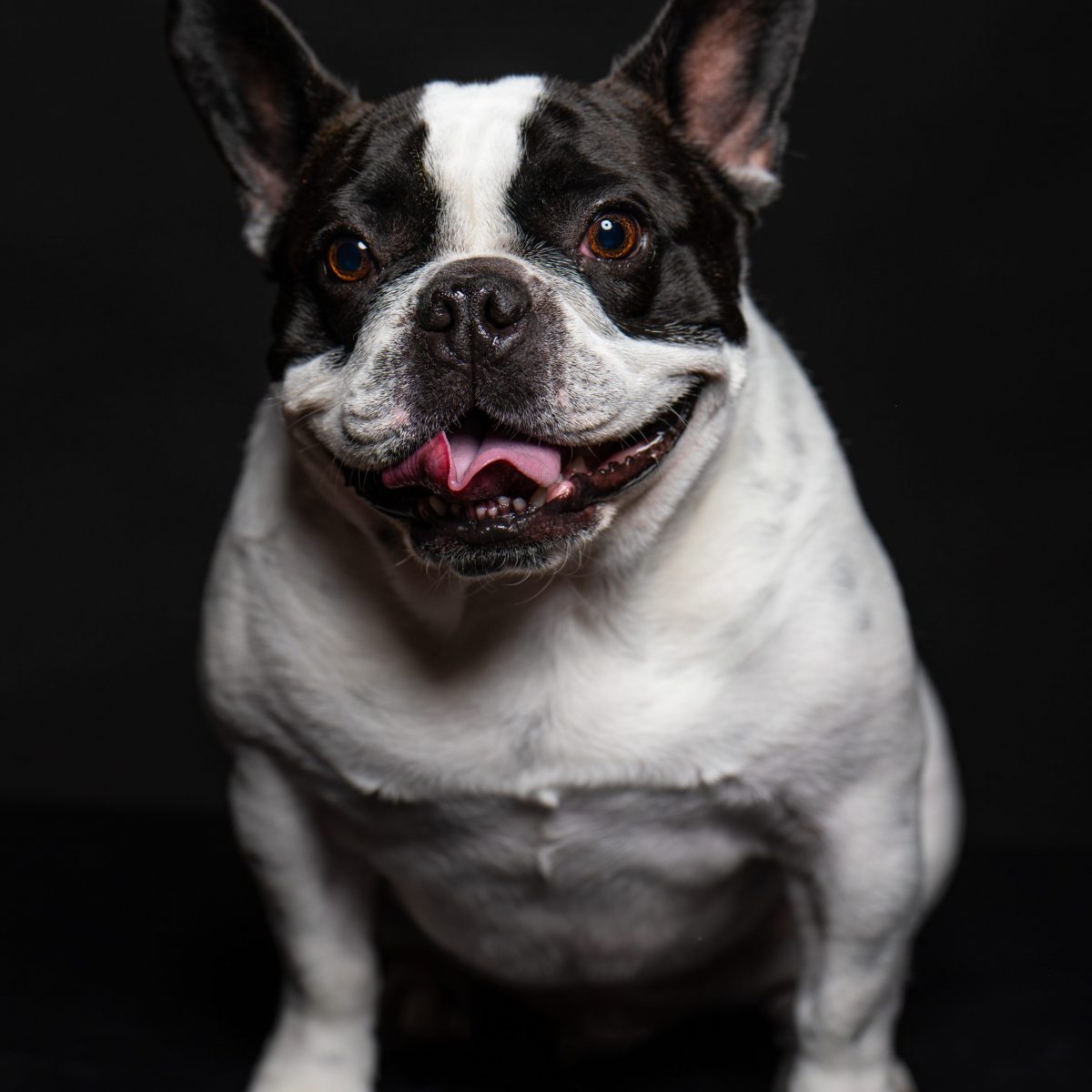 Winston started his career with NoCO Custom Homes as the office intern. Since then, he's shown great dedication to the team and was recently promoted to the Office Manager role. He oversees day-to-day operations and can make surprise appearances in client meetings from time to time.
While Winston has grown out of his office prankster ways, he does continue to make the team laugh on a daily basis. One of the team's operating values is to keep everyone smiling – clients and team members alike; Winston is dedicated to seeing this through.
Our team and our company culture would not be the same without him.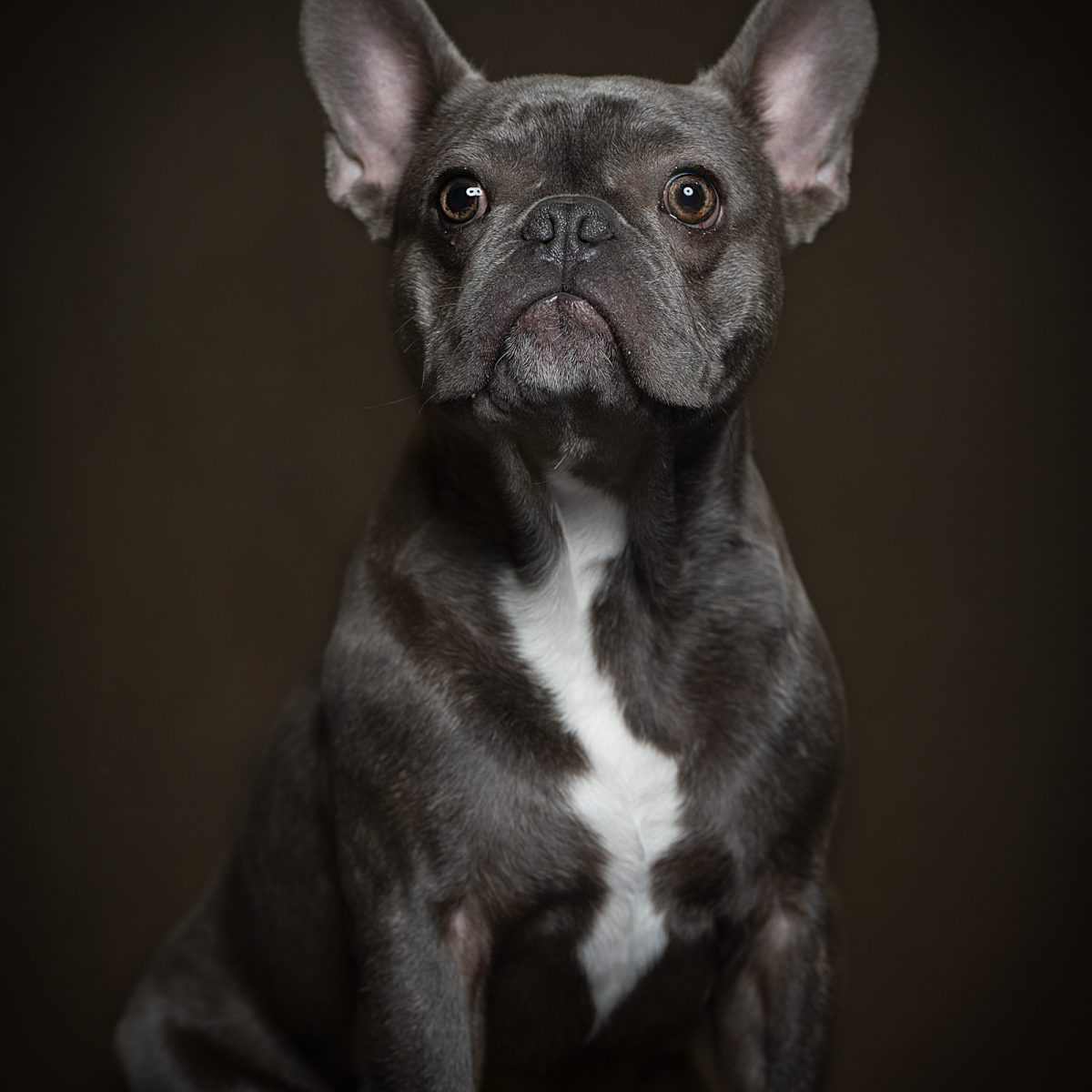 Gus is the newest member of the team at NoCO Custom Homes. His youthful energy has brought a new dynamic to the team and he loves to keep us on our toes – figuratively and literally. You can always count on Gus for a little spontaneity which is an awesome character trait for our ever-changing industry.
His lovable nature lends itself to plenty of mid-day snuggles which helps to alleviate any stress on the job.  Winston, however, may think otherwise, as Gus loves to pester him throughout the day (maybe a little too much).