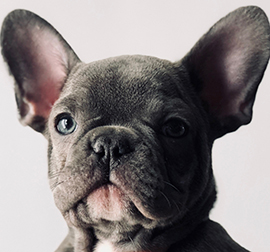 Gus is the newest member of the team at NoCO Custom Homes. His youthful energy has brought a new dynamic to the team and he loves to keep us on our toes – figuratively and literally. You can always count on Gus for a little spontaneity which is an awesome character trait for our ever changing industry.
His lovable nature lends itself to plenty of mid-day snuggles which helps to alleviate any stress on the job.  Winston, however, may think otherwise as Gus loves to pester him throughout the day (maybe a little too much).
When Gus is not on the job, he enjoys taking long walks and exploring new landscapes in Timnath with his family.