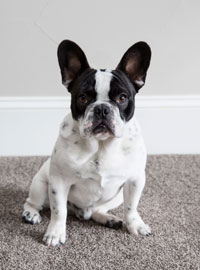 Winston started his career with NoCO Custom Homes as the office intern. Since then he's shown great dedication to the team and was recently promoted to the Office Manager role. He oversees day to day operations and can make surprise appearances in client meetings from time to time.
While Winston has grown out of his office prankster ways, he does continue to make the team laugh on a daily basis. One of the team's operating values is to keep everyone smiling – clients and team members alike; Winston is dedicated to seeing this through.
Our team and our company culture would not be the same without him.