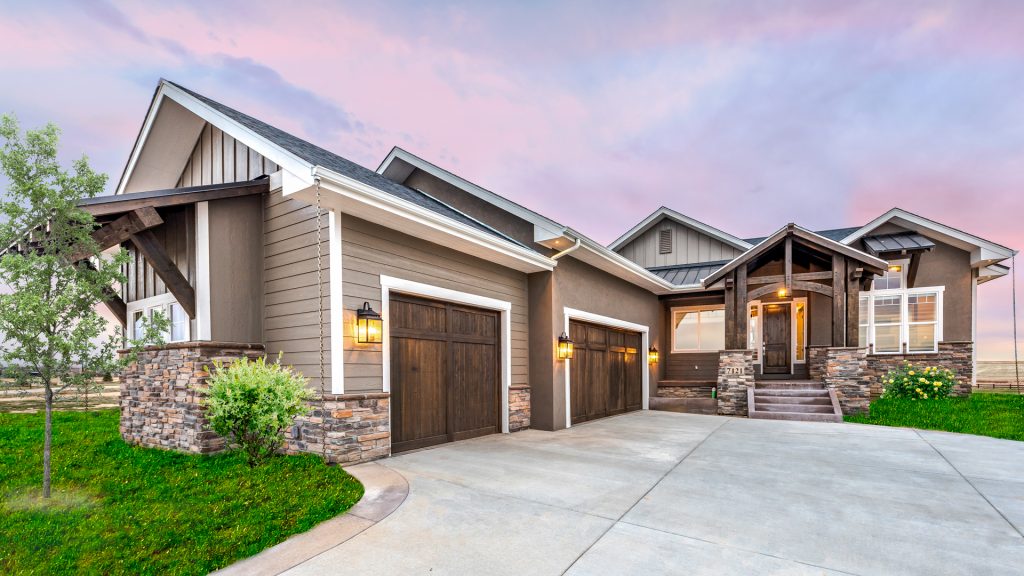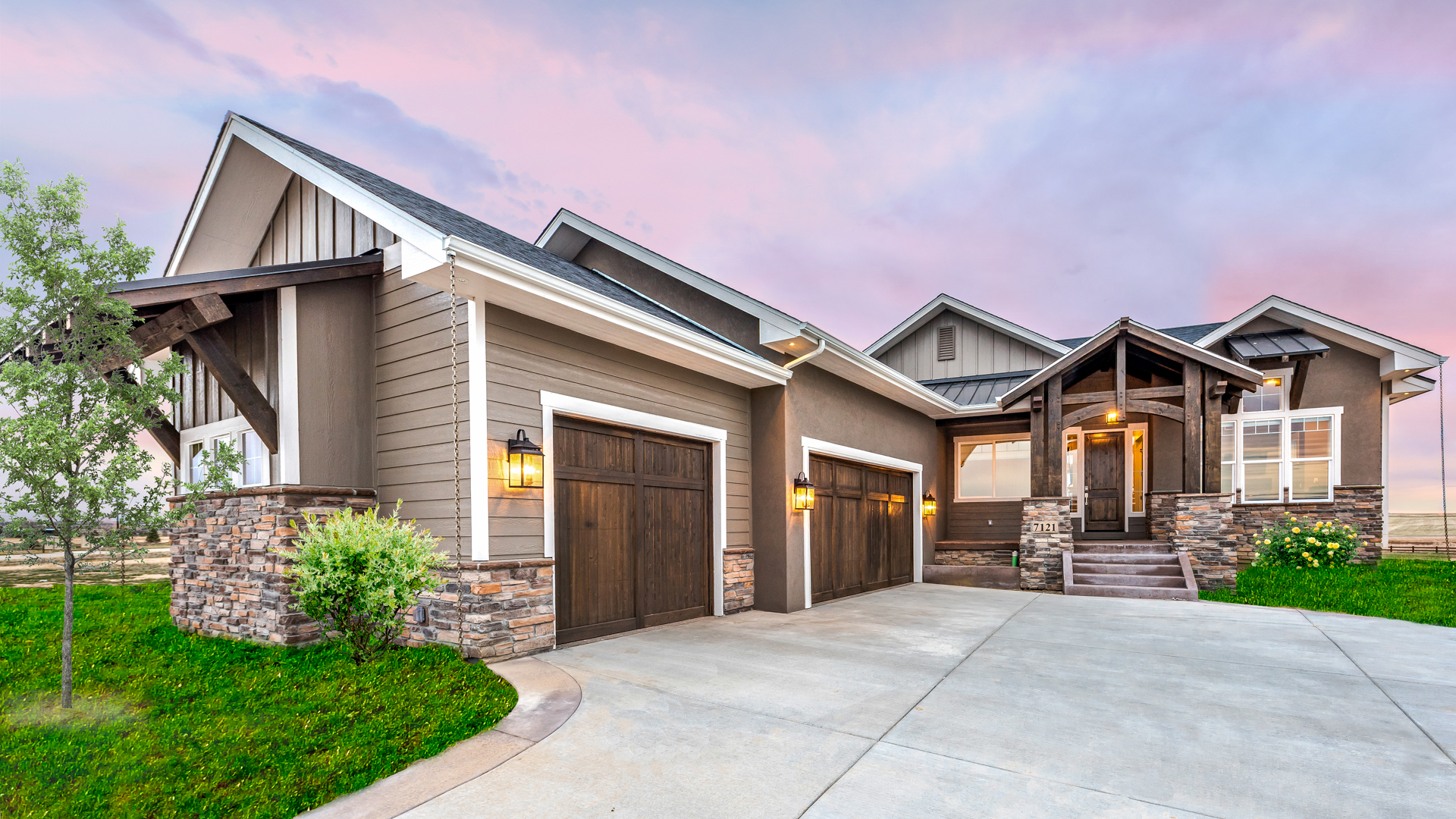 Curb appeal provides the first impression of your home while providing an additional opportunity for you to put your own personal touch on the design. Creating curb appeal in your custom home is important regardless if you're planning for resell value in the future or plan to live there forever.
If you're looking for inspiration as you finish up construction of your home, here are a few ideas to help you add curb appeal to your custom home in Northern Colorado.
Architectural Details
Working with a custom homebuilder allows you to add curb appeal before you even pick paint colors or add landscaping. Architectural details such as a front porch, distinctive beams or moldings, or even a courtyard can make a difference in creating an eye catching home exterior. Be careful to choose details that will complement the interior design features of your home so that you do not affect your resell value down the road.
Exterior Home Finishes
The finishes you choose for your house exterior will make your house stand out and draw the attention of those passing by. Exterior finishes enhance the architecture of the house and provide the background for your landscaping. Whether you choose siding or stucco, brick or stone, metal or wood, there are countless variations to create an exterior aesthetic that fits your dream. Apart from materials and textures, color makes one of the biggest impacts on curb appeal. The paint colors you choose will set the tone of your home while providing an effective way of adding character, charm, or sophistication.
Landscaping
Regardless of how big your front yard is landscaping is another crucial element of your home exterior. For true curb appeal landscaping, create a cohesive design that will showcase your property. Rather than simply laying sod and randomly planting flowers, opt for a carefully curated design that will create balance between both natural and structural elements. Driveways, walkways, mailboxes, and porches can all be accented with a well-manicured lawn in addition to strategically planted shrubs, trees, and flowers. Landscaping can also incorporate other unique features to add a more stylish and distinctive touch. Water features, shutters, potted plants, lighting fixtures, and stone can all add interest and character to your front yard.
The Front Door
Your exterior entryway and front door should be welcoming and inviting to create a positive first impression. Using the exterior materials you selected for the home, you can enhance your entryway to create a feeling of grandeur or to encourage comfort and charm. Front doors are available in a wide variety of attractive styles, designs, and colors to add an engaging aesthetic appeal to the front of your house.
Decks And Courtyards
To boost the appearance of your custom home exterior, you could opt for features that will add both function and attractiveness. If your property allows it, a custom deck, porch, balcony or courtyard can go a long way in crafting the one-of-a-kind home that is uniquely yours. Working with a custom homebuilder allows you the freedom to go beyond the traditional façade and create a home front that is not only beautiful and interesting, but that can create an additional space for time well spent with friends, family, or neighbors.
The Garage Door
The garage door you select can significantly impact the curb appeal of your home. Because the garage door (or doors) takes up a significant percentage of your front façade, be sure to choose a door that will add style and character rather than a door that simply serves a purpose. Like front doors, garage doors are available in countless styles and can greatly enhance curb appeal.
At NoCO Custom Homes, we specialize in creating custom homes that fit the dreams and desires of our clients both inside and out. Contact us today for design inspiration or to discuss the vision you have for your homes curb appeal.